Childrens Hospitals Foundation
Here at the Children's Hospital Foundation, we work wonders for sick kids every day. We turn tears into smiles, fears into hope and ideas into life-changing care and treatments that help kids get better and go home sooner. We're making a difference to children's health to create a brighter future for all Queensland kids. Your gift at Christmas is a wonderful way to bring an extra special smile and sparkle back to the kids who will be in hospital this festive season. Sincere thanks for your donation!
less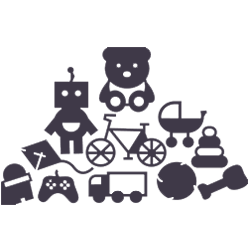 so far we've collected
Help us reach our goal of 200 toys worth $5,000
1. Choose a toy to donate
2. Payment details
3. Checkout
Follow us on social media:
Proud member of: © Simply Giving - All Rights Reserved Worldwide
Australia's most used & trusted online toy drive facility. Donate a toy to a child in need.
ABN 56 114 321 327
14 Binney Road, Kings Park, NSW, 2148